The French Econometrics conference will take place on November 30 and December 1, 2017 in the ENSAE at Palaiseau, France:
ENSAE
Campus de l'École polytechnique
5, Avenue Henri le Chatelier
91120 Palaiseau, France
Maps and directions
Just 20 km south of Paris on a site spanning almost 160 hectares, the CREST can be reached from several access points.
The reception service
The reception service of CREST is located in the hall of the ENSAE building, accessible from Avenue Fresnel.
The reception service welcome visitors on weekdays from 8 am to 6 pm and can be reached at +33 (0)1 70 26 67 00.
They are responsible for welcoming, informing and guiding visitors. They can also accompany them, if necessary, to their meeting places. They help with taxi bookings and lost items management as well.
Visit through Google Maps: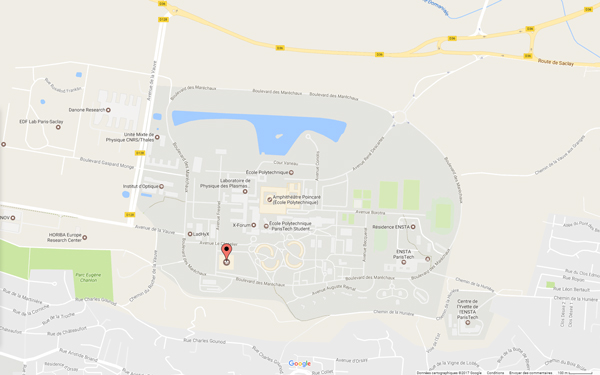 Access using public transport
2 itineraries are possible: from the Massy-Palaiseau station or the Lozère station.
Connecting buses link the station to the campus.
Access by road
From the Porte d'Orléans or Porte d'Italie: by the A6 highway.
From the Pont de Sèvres : by the N118.
Consult the traffic status in real time.
Local airports
– Orly airport (via the RER B and Orly Val)
– Roissy-Charles de Gaulle airport (direct by the RER B)
– Villacoublay airport
– Toussus-le-Noble business airport
Download the map of airports, stations and RER stations.
Formal dinner
TBA
Coffee Breaks, Lunches, and Dinners
Coffee breaks will be served mid-morning and mid-afternoon.
Buffet lunch will be served every day.